The following is PredictIT's choice for the 1st Test between India and New Zealand: From beginning to conclusion, this blog will describe the whole struggle between India and New Zealand. The match will take place from November 25th at 9:30 A.M to November 29th at Green Park, Kanpur.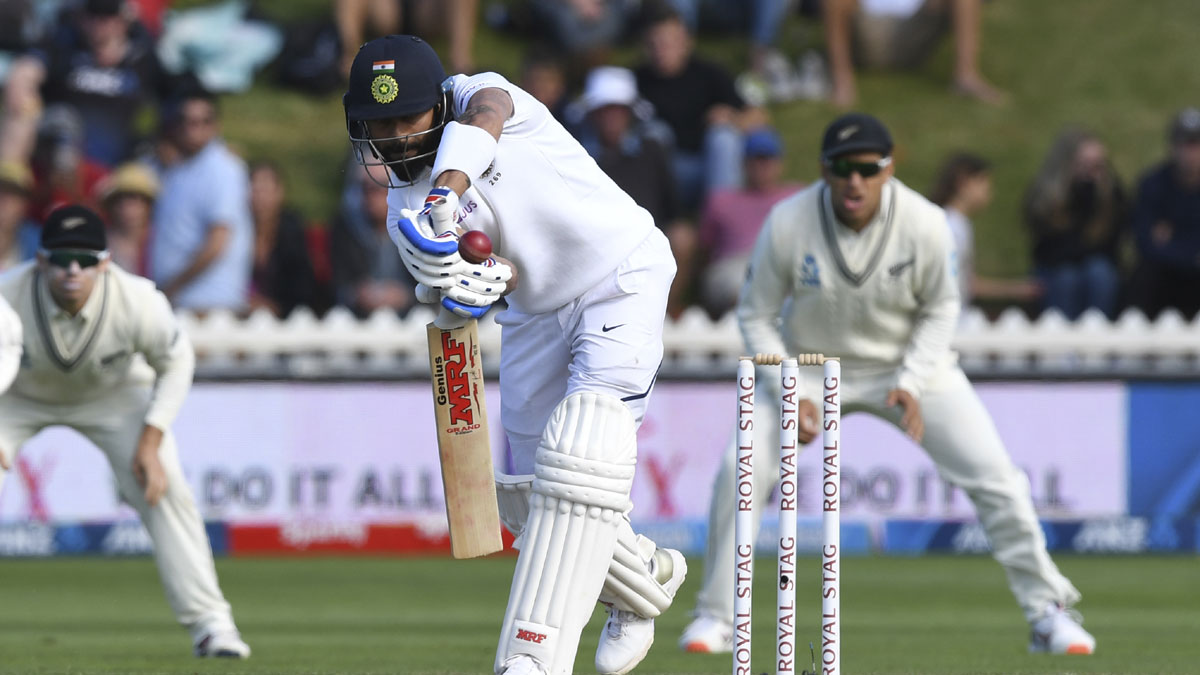 Do you believe you can accurately predict the conclusion of the 1st Test, which pits India and New Zealand? The only option is to act now or never.
Stop Betting. Start Predicting. Win Prizes.
IND – Team Review
Mayank Agarwal and Shubman Gill will be the Indian team's new starting lineup in this series. Ajinkya Rahane will lead the team in this series, with Cheteshwar Pujara acting as his deputy till Virat Kohli returns for the second game. Shreyas Iyer or Surya Kumar Yadav will make their test debut in this match.
Ravi Ashwin and Ravindra Jadeja, India's explosive spin duo, will team up in this match, with Axar Patel as the third spinner in the starting XI. Umesh Yadav and Ishant Sharma will be the first-choice pacers in the Playing XI, with Mohammed Siraj providing an out-of-the-box option for this encounter.
India's batting seems to be a bit inexperienced, with just Cheteshwar Pujatra and Ajinkya Rahane available from their last test. Their spinners seem to be in good form and are expected to cause problems for the opposition in the middle.
NZ – Team Review
New Zealand's batting core is robust, with skipper Kane Williamson, Ross Taylor, and Henry Nicholls in the middle order. Will Young and Tom Blundell are the front-runners for Tom Latham's opening partner position. Unexpected contenders for the position include Rachin Ravindra and Daryl Mitchell.
Tim Southee, Neil Wagner, and Kyle Jamieson are the team's fast bowlers, with just two of them projected to make the starting XI. Ajaz Patel and William Somerville will be their main spinners in this series, while Mitchell Santner's all-around abilities may allow him to play as the third spinner.
The majority of New Zealand's runs have come from Kane Williamson and Ross Taylor, who must now utilize their bats to guide the rest of the team. William Somerville and Ajaz Patel will be their main bowlers because spin is so essential in this part of the world.
IND vs NZ Match Prediction
Check out our last match prediction for the BAN vs PAK match here.
KL Rahul has been in fantastic form for India for the full year of 2021. He had a good Test tour of England and is our pick to be India's top run-scorer in this match. After missing a game in England, Ravichandran Ashwin is expected to return to the Test lineup. He is our choice for India's leading wicket-taker against New Zealand.
Kane Williamson will rejoin the New Zealand team after rehabilitating during the IT20 series. He averages 53.95 in Test cricket and is undoubtedly worth backing as New Zealand's leading run-scorer against India. Kyle Jamieson, a quick bowler with 46 wickets in eight Tests, is a strong candidate for leading wicket-taker for New Zealand in this match. Ravichandran Ashwin hasn't played a Test since last year's World Test Championship Final in Southampton. We expect him to thrive in Kanpur and win the Player of the Match title.
Prediction: IND to win the game.
Do you bet on Cricket Matches?
The vast majority of bettors expect their favored teams to lose.
PunterPolls is the place to be if you're one of them and want to express your opinions.
What all you will get at PunterPolls?
Today's Cricket Match Prediction – IND vs NZ posted by PunterPolls experts.
You are not required to vote for the team you believe will win today's game. It's completely free to use.
Many of the most well-known forecasting businesses may be able to predict how today's game will turn out.
Nothing to lose – Predict & Win Prizes for IND vs NZ match
You may have dabbled with Fantasy Sports or online Cricket Betting, and you understand how tough it is to succeed. They're entertaining to play, but they take a long time to complete and pay out a modest sum.
PredictIT is a free online cricket prediction game in which you must enter your predictions in under two minutes via polls to win rewards. It's now or never for you to join the club!
If you have any queries, drop us a WhatsApp message at 851 999 1030.
IND vs NZ – Today Match Prediction Tips for you
PredictIT is a free online cricket prediction game in which you must enter your predictions in under two minutes via polls to win rewards. It's now or never for you to join the club!
Predict the winner, bet up to 100 Playing Points on your prediction, and earn an equivalent number of Redeemable Points.
Which player can score the most runs in today's IND vs NZ?
We're going with hitters from IND's lineup because we're rooting for them in this game.
Our today's match prediction for the Best batsman is KL Rahul.
Predict which batsman will score the most runs in today's match, bet up to 100 Playing Points on your forecast, and win 10X Redeemable Points.
What is your prediction about the Bowler taking most wickets?
Our Best bowler prediction for the game is Ravichandran Ashwin.
Back your prediction up to 100 Playing Points and Win 10X Redeemable Points.
Who will win the Man of the Match award in today's game?
We would advise you to pick a bowler for today's MOM award.
Today's match prediction for Man of the Match is Ravichandran Ashwin.
Predict man of the match and win 20X Redeemable Points.
Are you ready with your Today Match Prediction?
You may earn up to 100 PRP if you correctly predict the winning team. If you correctly predict the Best Batsman and Best Bowler in today's tournament, you will get 1000 PRP. A total of 2000 PRP will be awarded for correctly identifying Man of the Match. In a single game, you may win up to 4100 PRP.
If you haven't joined the game yet, join us now.