The following is PredictIT's prediction for the 40th match between SRH and RR. From start to finish, this blog will chronicle the whole match between SRH and RR. On September 27th, at 7:30 p.m. IST, the match will take place at Dubai International Cricket Stadium in Dubai.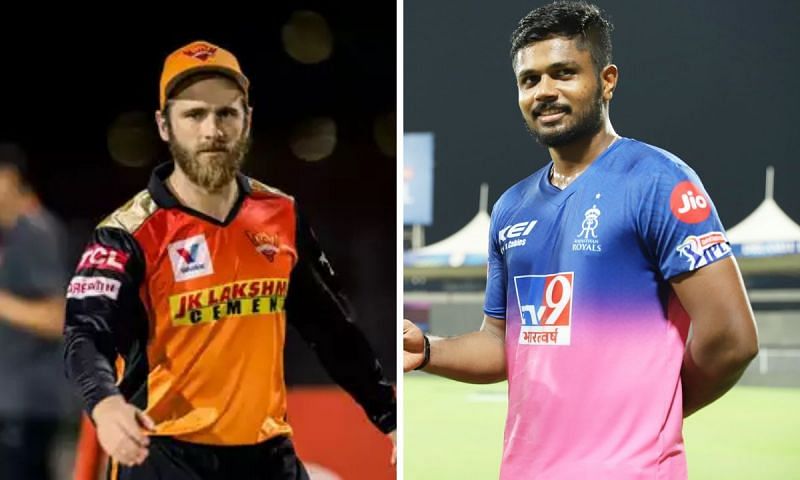 Do you believe you can predict the outcome of SRH vs RR's 40th IPL match? The only option is to act now or never.
Stop Betting. Start Predicting. Win Prizes.
SRH – Team Review
Kane Williamson's team does not look to be confident in their ability to win games. In one of the team's worst-ever performances, they lost by 5 runs after failing to chase down a 126-run win target in their last game against PBKS. SRH has a lot of distance to make up after just winning one of their first nine games, and Williamson will need to lead the club to victory.
David Warner, as one of the most important players in the lineup, will have to step up and build a good partnership with Wriddhiman Saha, whose poor form is hurting the club. To solidify the middle-order, Williamson will need to create partnerships with Manish Pandey and Kedar Jadhav.
Their bowlers performed an excellent job in the last game, but Bhuvneshwar Kumar proved expensive. He'll have to strike first with Sandeep Sharma. Holder, Khaleel Ahmed, and Rashid Khan all bowled well in the last game, and similar results are predicted this time. They'd be up against a strong batting lineup, and they'd have to make up for their batsmen's poor track record.
RR – Team Review
Sanju Samson would be upset with the performance of his batters in the last game against DC, which they lost by 33 runs. The top-order batters, with the exception of Samson, did not stay at the crease for lengthy periods of time, culminating in their dismissal. The skipper is fully aware of the Sunrisers' lack of confidence, which he wants to exploit.
Liam Livingstone and Yashasvi Jaiswal will be aiming for a strong start tonight after a lackluster performance in the last game. Sampson must play a good inning here and create partnerships with David Miller and Mahipal Lamror after his courageous knock in the last game. Rahul Tewatia and Riyan Parag, the team's second and third batters, are both strong hitters.
Lamror and Mustafizur Rahman are in excellent form, and the squad will be counting on them to deliver in this match. Chetan Sakariya and Kartik Tyagi were out of sorts in the previous game, and the squad will be looking for tighter spells from both. Tabraiz Shamsi's presence is a force multiplier under certain circumstances.
SRH vs RR Match Prediction
Check out our match prediction for RCB versus MI's 39th match here.
The Indian Premier League is now cruising, and Saturday was an emotional day. On Saturday, there was a pleasure for one side and misery for the other in a doubleheader. Despite having to chase low totals, both Sunrisers Hyderabad and Rajasthan Royals lost their respective matches. They'll face off in the tournament's next encounter, and that match will have everything to play for, at least for the Royals.
Rajasthan Royals and Sunrisers Hyderabad will now meet in the tournament's 40th match at the Dubai International Cricket Stadium. The match will take place on Monday, September 27th, 2021, in the evening. Although Sunrisers Hyderabad has already been eliminated from the competition, they still have a lot to play for. Rajasthan Royals, on the other hand, are anxious to win this game in order to keep up with their rivals in the race. This is going to be a fantastic competition, and you don't want to miss it.
Prediction Time: RR to win the game.
Do you bet on Cricket Matches?
The great majority of bettors predict a loss for their favorite clubs.
If you're one of them and want to share your thoughts, PunterPolls is the place to be.
What all you will get at PunterPolls?
Today's Cricket Match Prediction – SRH vs RR posted by PunterPolls experts.
You are not required to vote for the team you believe will win today's game. It's completely free to use.
Many of the most well-known forecasting companies may be able to give match predictions for today's game.
Nothing to lose – Predict & Win Prizes for SRH vs RR match
You may have tried your hand at a few Cricket Fantasy Games or online Cricket Betting, and you know how difficult it is to succeed at betting. They're entertaining to play, but they take a long time to complete and only offer a little reward.
PredictIT is a free online cricket prediction game where you must submit your predictions via polls in under two minutes to earn prizes. It's now or never to become a member of the club!
If you have any queries, drop us a WhatsApp message at 851 999 1030.
SRH vs RR – Today Match Prediction Tips for you
PredictIT is a free online cricket prediction game where you must submit your predictions via polls in under two minutes to earn prizes. It's now or never to become a member of the club!
Predict the winner, bet up to 100 Playing Points on your prediction, and earn an equivalent number of Redeemable Points.
Which player can score the most runs in today's SRH vs RR?
Because we're cheering for RR in this game, we're going with hitters from their lineup.
Our today's match prediction for the Best batsman is Sanju Samson.
Predict batsman to score most runs in today's match, back your prediction up to 100 Playing Points, and Win 10X Redeemable Points.
What is your prediction about the Bowler taking most wickets?
Our Best bowler prediction for the game is Chris Morris.
Back your prediction up to 100 Playing Points and Win 10X Redeemable Points.
Who will win the Man of the Match award in today's game?
We would advise you to pick batsmen for today's MOM award.
Today's match prediction for Man of the Match is Sanju Samson.
Predict man of the match and win 20X Redeemable Points.
Are you ready with your Today Match Prediction?
You may earn up to 100 PRP if you correctly predict the winning team. If you correctly predict the Best Batsman and Best Bowler in today's tournament, you will get 1000 PRP. A total of 2000 PRP will be awarded for correctly choosing Man of the Match. In a single game, you may win up to 4100 PRP.
If you haven't joined the game yet, join us now.