The following is PredictIT's prediction for the 39th match between RCB and MI. From start to finish, this blog will chronicle the whole match between RCB and MI. On September 26th, at 7:30 p.m. IST, the match will take place at Dubai International Cricket Stadium in Dubai.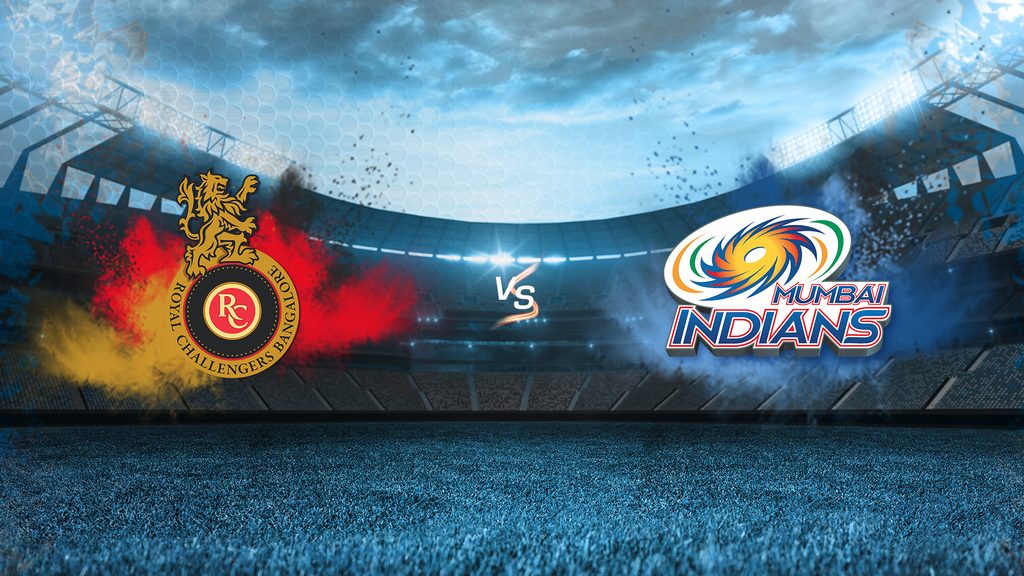 Do you believe you can predict the outcome of RCB vs MI's 39th IPL match? The only option is to act now or never.
Stop Betting. Start Predicting. Win Prizes.
RCB – Team Review
With both players hitting fifties, RCB openers Virat Kohli (54 runs) and Devdutt Padikkal (70 runs) got the game off to a terrific start with a 100-run opening partnership. Glenn Maxwell, Ab De Villiers, and Tim David, their star-studded middle order, failed to produce the required finish, scoring just 25 runs in the final five overs of their 20-over innings. With statistics of 4-0-26-1, Yuzi Chahal looked threatening in the middle overs, while Harshal Patel added two more wickets to his purple cap. Wanidu Hasaranga is still finding his stride in the IPL. Kyle Jamieson might start in place of Navdeep Saini in this match.
MI – Team Review
Rohit (33 runs) and Quinton De Kock (55 runs) got the side off to a great start with a 78-run opening partnership, but once they were removed to SKY, Pollard, Ishan Kishan, and Krunal Pandya struggled to put up a big total. Hardik Pandya is expected to return to the playing XI for this match. Pacers Adam Milne and Trent Boult have ripped apart early on, while Jasprit Bumrah stood out among the bowlers with three wickets despite only hitting a few runs. Spinners Rahul Chahar and Krunal Pandya have been taken for a lot of runs now that Hardik is gone, and they're looking for a fifth bowler.
RCB vs MI Match Prediction
Check out our match prediction for CSK versus KKR's 38th match here.
After a dismal effort against CSK, RCB suffered their second straight defeat. RCB is still in third position in the league, but it is gradually slipping back into the grip of the chasing pack. While RCB's postseason spot isn't in jeopardy just yet, the cushion it enjoyed has been depleted.
Mumbai Indians, another club that has lost its previous two matches, will be in front of RCB. MI has dropped from fourth to sixth place, and the expectation is on them to start producing results. Both clubs' starting elevens are likely to change in this encounter, according to our predictions.
Prediction Time: RCB to win the game.
Do you bet on Cricket Matches?
The vast majority of bettors expect their favored teams to lose.
PunterPolls is the place to be if you're one of them and share their opinions.
What all you will get at PunterPolls?
Today's Cricket Match Prediction – RCB vs MI posted by PunterPolls experts.
You are not required to vote for the team you believe will win today's game. It's completely free to use.
Many of the most well-known forecasting companies may be able to give match predictions for today's game.
Nothing to lose – Predict & Win Prizes for RCB vs MI match
You may have tried your hand at a few Cricket Fantasy Games or online Cricket Betting, and you know how difficult it is to succeed at betting. They're entertaining to play, but they take a long time to complete and only offer a little reward.
PredictIT is a free online cricket prediction game where you must submit your predictions via polls in under two minutes to earn prizes. It's now or never to become a member of the club!
If you have any queries, drop us a WhatsApp message at 851 999 1030.
RCB vs MI – Today Match Prediction Tips for you
PredictIT is a free online cricket prediction game in which you must enter your predictions in under two minutes via polls to win rewards. It's now or never for you to join the club!
Predict the winner, bet up to 100 Playing Points on your prediction, and earn an equivalent number of Redeemable Points.
Which player can score the most runs in today's RCB vs MI?
Because we're cheering for RCB in this game, we're going with hitters from their lineup.
Our today's match prediction for the Best batsman is Virat Kohli.
Predict batsman to score most runs in today's match, back your prediction up to 100 Playing Points, and Win 10X Redeemable Points.
What is your prediction about the Bowler taking most wickets?
Our Best bowler prediction for the game is Harshal Patel.
Back your prediction up to 100 Playing Points and Win 10X Redeemable Points.
Who will win the Man of the Match award in today's game?
We would advise you to pick a bowler for today's MOM award.
Today's match prediction for Man of the Match is Harhal Patel.
Predict man of the match and win 20X Redeemable Points.
Are you ready with your Today Match Prediction?
You may earn up to 100 PRP if you correctly predict the winning team. If you correctly predict the Best Batsman and Best Bowler in today's tournament, you will get 1000 PRP. A total of 2000 PRP will be awarded for correctly choosing Man of the Match. In a single game, you may win up to 4100 PRP.
If you haven't joined the game yet, join us now.