PredictIT's prediction for the 38th match between CSK and KKR is as follows. This blog will cover the whole match between CSK and KKR from start to end. The match will take place at Sheikh Zayed Stadium in Abu Dhabi on September 26th at 3:30 p.m. IST.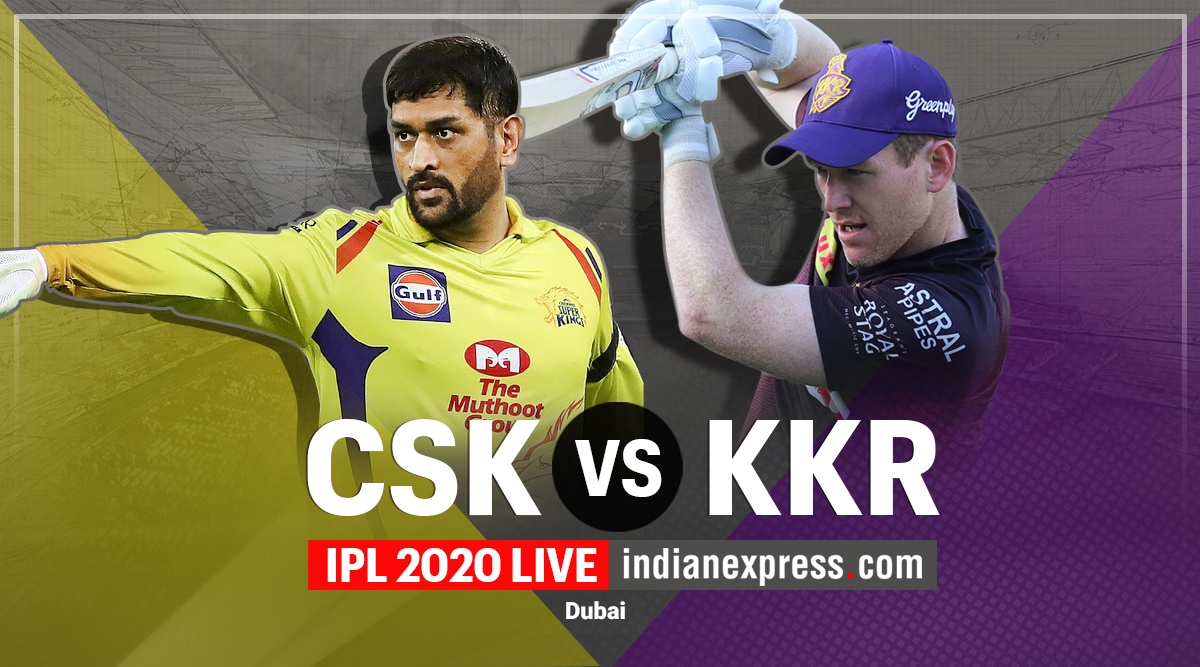 Do you think you can predict the outcome of CSK's 38th IPL match vs KKR? Acting now or never is the only choice.
Stop Betting. Start Predicting. Win Prizes.
CSK – Team Review
MS Dhoni's side has recovered the first spot in the points rankings with a 6-wicket victory against the Royal Challengers Bangalore. After a shaky start in the last game, the squad rallied to win. Dhoni wants his squad to be inspired by their recent victory over the KKR. He'll be aware of KKR's batting strength and expect his bowlers to provide a good effort.
In the previous encounter, Rituraj Gaikwad and Faf du Plessis played well, and the squad will be looking for a repeat performance tomorrow. In the middle order, Moeen Ali, Ambati Rayudu, and Suresh Raina all scored runs, and the same may be expected in this game. The squad has adequate batting alternatives with Dhoni, Ravindra Jadeja, Dwayne Bravo, and Shardul Thakur in the lineup.
Deepak Chahar and Josh Hazelwood were expensive with the new ball in the last game, and the club is hoping for a better showing this time. Thakur and Ravindra Jadeja will have to bowl tight spells in the middle overs since KKR has some good batters. Bravo's knowledge of the game will aid the squad in getting off to a great start.
KKR – Team Review
Eoin Morgan's side has made a strong start to their campaign. They've already won two huge games, the most recent being a 7-wicket win against the reigning champions Mumbai Indians. Their batting seems to be in terrific form, and Morgan would want to put it to good use against the Super Kings, who they had vanquished earlier.
Shubman Gill and Venkatesh Iyer have both played well in both games, and the squad is hoping for more of the same tonight. Morgan will look to build partnerships in the middle order with Nitish Rana and Rahul Tripathi, who are both good batsmen. Dinesh Karthik, Andre Russell, and Sunil Narine are all good finishers for them.
Varun Chakravarthy has been outstanding throughout the tournament, and he'll be hoping for early wickets against Chennai's powerful batting line-up. According to the team, Lockie Ferguson and Prasidh Krishna should have strong periods in this game. In Narine and Andre Russell, they have seasoned bowlers, and they must bowl sensibly if the squad is to win this game.
CSK vs KKR Match Prediction
Check out our match prediction for SRH versus PBKS' 37th match here.
The IPL 2021 season has started on a high note, with plenty of action on the field in the few games that have been played thus far. The 38th match between CSK and KKR would be intriguing in this aspect. Since the start of the season, both teams have won two games. The Super Kings defeated the Royal Challengers Bangalore in their last game, while KKR came in with a huge win against the Mumbai Indians.
In recent years, CSK has had a solid record versus KKR, winning four of the past five games, including the encounter earlier this season. However, KKR has appeared to be a completely different squad in the UAE, which will make for an exciting clash here, with the game expected to go down to the wire.
Prediction Time: CSK to win the game.
Do you bet on Cricket Matches?
The vast majority of bettors expect their favored teams to lose.
PunterPolls is the place to be if you're one of them and share their opinions.
What all you will get at PunterPolls?
Today's Cricket Match Prediction – CSK vs KKR posted by PunterPolls experts.
It is not necessary for you to vote for the side you think will win today's game. It is entirely free to use.
Many of the most well-known prediction firms may be able to provide match predictions for today's game.
Nothing to lose – Predict & Win Prizes for CSK vs KKR match
You may have dabbled in a few Cricket Fantasy Games or online Cricket Betting, and you're well aware of how tough it is to win at betting. They're fun to play, but they take a long time to finish and only provide you a small prize.
PredictIT is a free online cricket prediction game in which you must enter your predictions in under two minutes via polls to win rewards. It's now or never for you to join the club!
If you have any queries, drop us a WhatsApp message at 851 999 1030.
CSK vs KKR – Today Match Prediction Tips for you
This is your chance to select the competition's starting lineup. You have the option of selecting the winning team, as well as the best bowler, hitter, and match MVP.
Predict the winner, bet up to 100 Playing Points on your prediction, and earn an equivalent number of Redeemable Points.
Which player can score the most runs in today's CSK vs KKR?
Because we're cheering for CSK n this game, we're going with hitters from their lineup.
Our today's match prediction for the Best batsman is Ruturaj Gaikwad.
Predict batsman to score most runs in today's match, back your prediction up to 100 Playing Points, and Win 10X Redeemable Points.
What is your prediction about the Bowler taking most wickets?
Our Best bowler prediction for the game is Dwayne Bravo.
Back your prediction up to 100 Playing Points and Win 10X Redeemable Points.
Who will win the Man of the Match award in today's game?
We would advise you to pick batsmen for today's MOM award.
Today's match prediction for Man of the Match is Dwayne Bravo.
Predict man of the match and win 20X Redeemable Points.
Are you ready with your Today Match Prediction?
You may earn up to 100 PRP if you correctly predict the winning team. If you correctly predict the Best Batsman and Best Bowler in today's tournament, you will get 1000 PRP. A total of 2000 PRP will be awarded for correctly choosing Man of the Match. In a single game, you may win up to 4100 PRP.
If you haven't joined the game yet, join us now.