PredictIT's pick for the 1st Semi-Final ICC World Cup match between England and New Zealand is as follows: This blog will cover the entire conflict between England and New Zealand from beginning to end. The match will be placed at Sheikh Zayed Stadium, Abu Dhabi on November 10th at 7:30 p.m.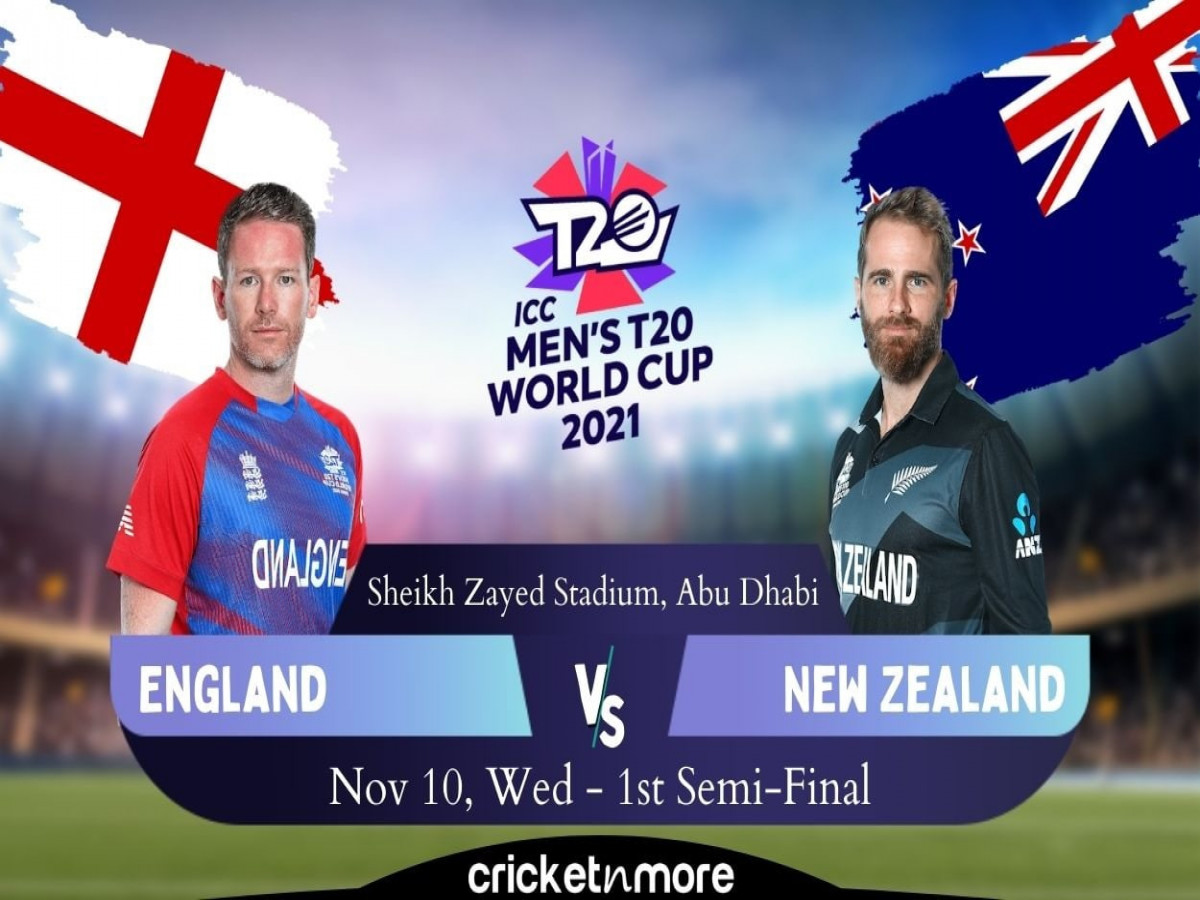 Do you believe you can accurately predict the conclusion of the 1st Semi-Final match of the ICC T20 WC, which pits England and New Zealand? The only option is to act now or never.
Stop Betting. Start Predicting. Win Prizes.
ENG- Team Review
Eoin Morgan's squad list for the first time in the campaign in their last league encounter, falling by 10 runs against South Africa. Morgan would like to put the team's loss behind him because of bad ball handling. Morgan is fully aware that New Zealand is in great form and that his team will have to give it their all to win this game.
The loss of Jason Roy is a big setback for the club, and in-form Jos Buttler will have to rely on Jonny Bairstow to produce a good opening partnership. In the middle order, the squad would like to see runs from Moeen Ali, Dawid Malan, and Morgan, who have all scored runs in the competition. In the lower order, the side would look for runs from Liam Livingstone and Sam Billings, giving them a dangerous batting line-up.
Their bowlers struggled against South Africa, and the squad want to improve in this area. Chris Woakes and Moeen Ali must take early wickets because the Kiwis are going so well at the top. The side would like to see Adil Rashid, Chris Jordan, Mark Wood, and Livingstone bowl tight periods in the middle overs, as they did in the last game.
NZ – Team Review
With a strong performance, Kane Williamson's side moved to the semifinals, defeating Afghanistan by 8 wickets. Forth a must-win game, the squad put in a clinical effort to win the game handily. With a formidable bowling attack, England would be a much tougher opponent, and the squad would have to put on a magnificent effort to overcome this challenge.
Both Martin Guptill and Daryl Mitchell have had outstanding first-half performances in the tournament and will be expected to do so again in this match. The middle order of the team, which comprises Williamson, Devon Conway, and Glenn Phillips, is in great form, which will help them gain confidence. With James Neesham, Mitchell Santner, and Adam Milne in the lineup, their batting looks solid.
Given England's top-order powers, Tim Southee and Trent Boult will need to bowl for a long time in this match. In this case, Ish Sodhi and Santner have taken good advantage of the situation, and they will have to minimize the number of runs scored in the middle innings. The squad would also like to see good stretches from Neesham and Milne in this must-win game.
ENG vs NZ Match Prediction
Check out our last match prediction for the IND vs NAM match here.
Because Jason Roy is sidelined with a calf injury, Jos Buttler, the keeper-batter, will be given even more responsibility at the top of the order. He's in fantastic form and is a strong candidate to be England's leading run-scorer in this match. Our selection for England's greatest wicket-taker versus New Zealand is Adil Rashid, who has eight wickets in the campaign.
Kane Williamson has been pretty consistent with the bat thus far in the campaign. New Zealand's captain is a solid bet to be their leading run-scorer against England. Trent Boult, a left-arm pacer, leads all pace bowlers with 11 wickets in the T20 World Cup. He's worth supporting because he's New Zealand's leading wicket-taker in this match. Jos Buttler is only second to Babar Azam in terms of overall runs scored in the competition, but he looks to be in the zone. We believe he will be named Player of the Match.
Prediction: ENG to win the game.
Do you bet on Cricket Matches?
The vast majority of bettors expect their favored teams to lose.
PunterPolls is the place to be if you're one of them and want to express your opinions.
What all you will get at PunterPolls?
Today's Cricket Match Prediction – ENG vs NZ posted by PunterPolls experts.
You are not required to vote for the team you believe will win today's game. It's completely free to use.
Many of the most well-known forecasting businesses may be able to predict how today's game will turn out.
Nothing to lose – Predict & Win Prizes for ENG vs NZ match
You may have dabbled with Fantasy Sports or online Cricket Betting, and you understand how tough it is to succeed. They're entertaining to play, but they take a long time to complete and pay out a modest sum.
PredictIT is a free online cricket prediction game in which you must enter your predictions in under two minutes via polls to win rewards. It's now or never for you to join the club!
If you have any queries, drop us a WhatsApp message at 851 999 1030.
ENG vs NZ – Today Match Prediction Tips for you
PredictIT is a free online cricket prediction game in which you must enter your predictions in under two minutes via polls to win rewards. It's now or never for you to join the club!
Predict the winner, bet up to 100 Playing Points on your prediction, and earn an equivalent number of Redeemable Points.
Which player can score the most runs in today's ENG vs NZ?
We're going with hitters from ENG's lineup because we're rooting for them in this game.
Our today's match prediction for the Best batsman is Jos Buttler.
Predict which batsman will score the most runs in today's match, bet up to 100 Playing Points on your forecast, and win 10X Redeemable Points.
What is your prediction about the Bowler taking most wickets?
Our Best bowler prediction for the game is Adil Rashid.
Back your prediction up to 100 Playing Points and Win 10X Redeemable Points.
Who will win the Man of the Match award in today's game?
We would advise you to pick batsmen for today's MOM award.
Today's match prediction for Man of the Match is Jos Buttler.
Predict man of the match and win 20X Redeemable Points.
Are you ready with your Today Match Prediction?
If you accurately guess the winning team, you can earn up to 100 PRP. You will receive 1000 PRP if you properly guess the Best Batsman and Best Bowler in today's competition. For successfully recognizing Man of the Match, a total of 2000 PRP will be rewarded. You may win up to 4100 PRP in a single game.
If you haven't joined the game yet, join us now.